Tulisan tentang Mbak Sinta Rini, kakak dari Risye Dwiyani (The World Bank Indonesia), rekan kerja dalam tim besar PNPM Mandiri Perkotaan hingga KOTAKU sekarang. Tulisan ini sebagai pengingat diri juga bahwa kontrak hidup tidak berdasarkan deret hitung (maksudnya usia), tetapi sepenuhnya hak Allah. Namun kita bisa mempersiapkannya sejak sekarang, insya Allah.

Selebihnya, insya Allah, husnul khotimah ya, Mbak Rini.. She was so young, (gone too soon according to us) and yet, inspiring. Insya Allah kisah hidupnya bermanfaat buat kita semua. Aamiin..
Indira Abidin's Blog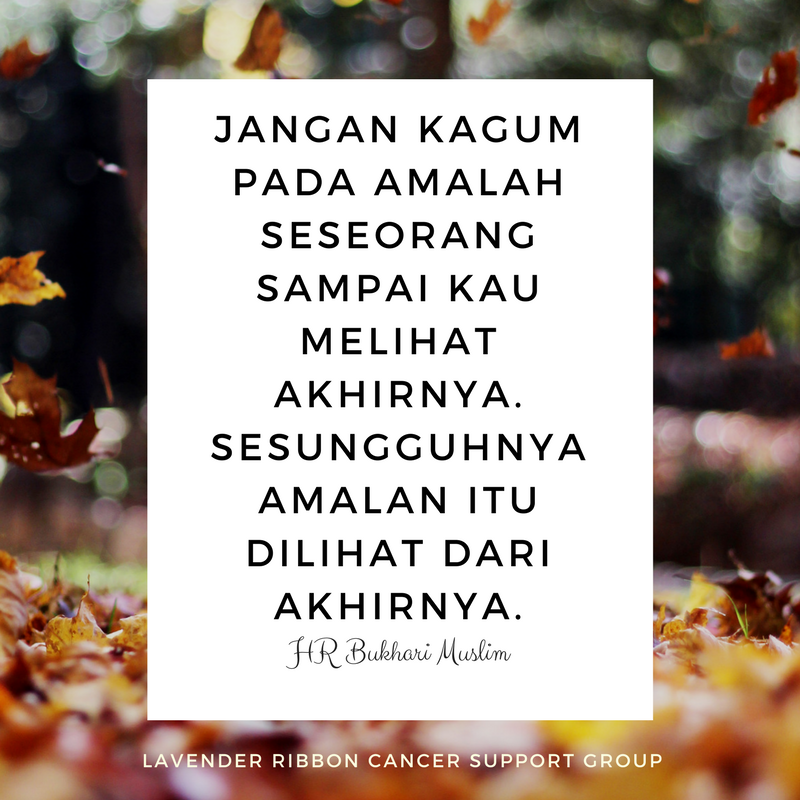 Arti hidup manusia tidak ditentukan oleh panjang dan pendeknya. Ada yang umurnya pendek tapi sungguh penuh arti. Rasulullah "hanya" berumur 63 tahun, namun usia itu cukup untuk menyampaikan pesan Allah bagi umat manusia. Semua tugas dan missi hidupnya usai dalam 63 tahun. Ada pula yang berumur sampai di atas 70 tahun tapi tidak sesuai dengan tujuan penciptaannya. Bukan panjang pendek umur yang penting, tapi apakah umur tersebut ditutup dengan baik dan berkah?
Itulah yang ditunjukkan oleh sahabat saya, alm Sinta Rini Medrian.
Rini dan aku adalah sama-sama penerima kurikulum kanker, bertemu di Lavender Ribbon Cancer Support Group dan kami banyak sekali menemukan kesamaan cara pandang. Rini mengikuti beberapa training yang juga aku ikuti. Kami sama-sama lulusan Magnetic Baar Power (MBP)yang diadakan oleh Mbak Auk Murat, sama-sama sempat menggunakan Electro Capacitative Cancer Therapy (ECCT)dan pada akhirnya kami sama-sama belajar self healing di Hanara.
Dari yang awalnya Rini tertutup mengenai…
View original post 1,035 more words